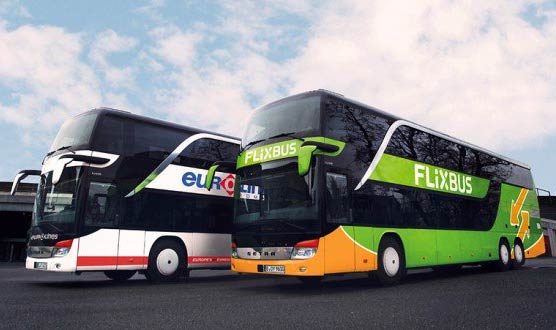 Your hotel in Paris, near the train stations
Do not be discouraged by transport, make your arrival in Paris and the region easier thanks to the location of our hotel in the capital. The 3 star Reseda hotel is located right next to the large international bus station in Bagnolet, east of Paris, in Seine-Saint-Denis.
Its proximity to the ring road, subway line 3, bus lines (76, 102, 122, 221, 318, 351) and the international bus station Paris-Gallieni will allow you to travel cheaper during your stay in Paris and thus saving your budget for your free time.
Travel at low cost bus
Do you want to save on your travel budget? Traveling by bus is the solution!
The Eurolines bus and coach network, now merged with the Flixbus company, covers 28 European countries, 25 of which are directly linked from France.
Eurolines offers cheap bus routes (Eurolines, Flixbus and Isilines) throughout Europe: Netherlands, Germany, Belgium, Switzerland, Spain, Italy, Portugal …
Easily accessible, the international bus station Paris-Gallieni is open every day of the year from 6 a.m. at 11 p.m.
For your comfort during your waiting moments between two trips, you will find areas of relaxation with Wifi, cafeteria-shop, recharge areas for your mobile phone and playgrounds for children.
Requests for ticket sales, passenger registration and modification of tickets, with all formalities, can be made directly at the station, where you will find the Eurolines / Isilines reception offices.
Explore Europe from Paris
Eurolines offers trips to the largest cities in France and Europe at the best price. Travel from € 5 each way to the largest cities: Paris-Barcelona, ​​Paris-Amsterdam, Paris-Lyon, Paris-Bordeaux, Paris-Toulouse, Paris-Lille, Paris-Nantes, Paris-Brest, Paris-Marseille …
For more information, offers and tips on Eurolines – Flixbus bus trips, visit their website.
Or :