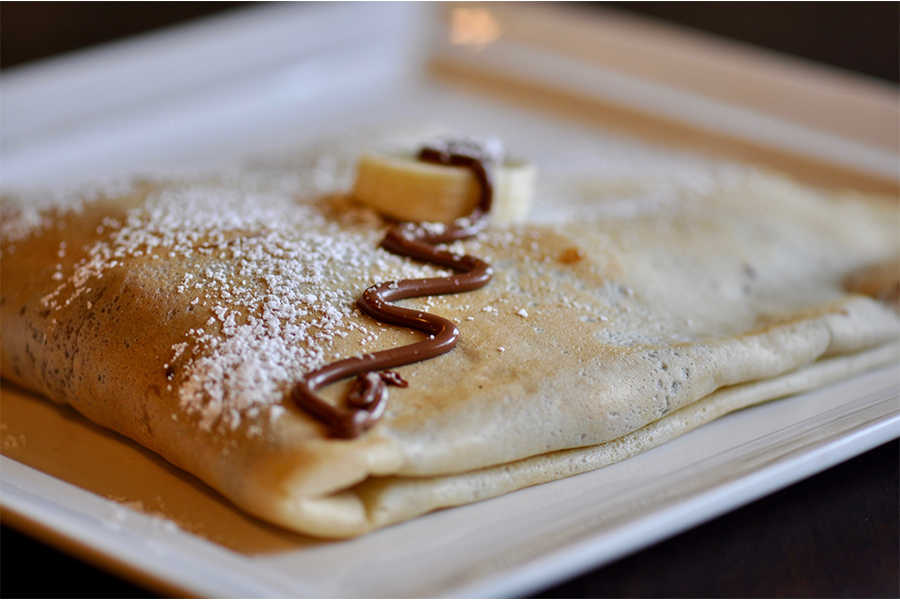 Did you know that? Candlemas is a holiday that we all know, without really knowing its origin.
Candlemas is celebrated every year on February 2nd. The origin of Candlemas is very old since it dates back to the time of the Romans, and then became a pagan and Christian holiday. The term Candlemas comes from the word candles. This festival has a solar connotation, both the shape of the pancakes in golden disk recalls the sun and the end of a seasonal cycle, but also because the pancake made of wheat flour and water represents prosperity.
There are several traditions and superstitions around Candlemas. Some people throw their first pancake with their right hand and try to flip it in the pan while holding a golden Louis in their left hand. But for us, Candlemas is mostly the occasion to succumb to the temptation of a delicious pancake.
At the 3* Reseda hotel, we want to please our guests, young and old! That's why during this season, we also offer gourmet pancakes twice a week on our breakfast buffet menu (during the whole month of February).
Come and enjoy a varied breakfast in our 3 star hotel – pastries, yoghurts, fruits, cereals, eggs, cold cuts, cheeses, hot drinks, juices… And pancakes! – Our all-you-can-eat breakfast buffet is served every day from 6:00 am to 10:00 am, and until 10:30 am on weekends and public holidays!
We are waiting for you ! Business trips, romantic weekends or family vacations: Book now your room in our 3 star hotel with breakfast, at the gates of Paris.