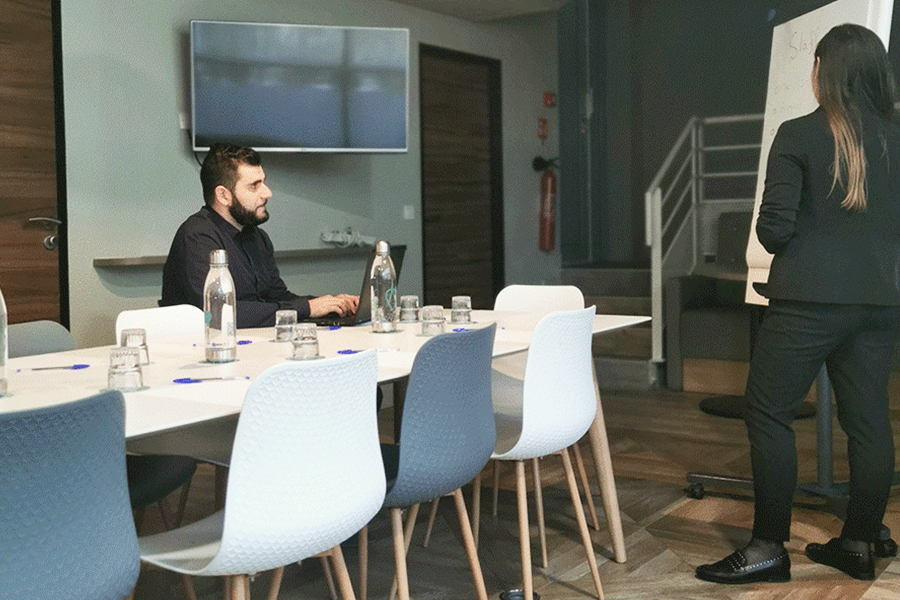 Are you looking for a seminar room in Paris for your next corporate event? Reseda, our 3 star hotel, offers you a fully equipped seminar room and meeting room rental at the gates of Paris.
Paris is the ideal city to organize your next seminar! Surprise your teams and choose from a wide range of possibilities. Book a dinner in a gourmet restaurant, schedule a visit to one of the most beautiful French monuments, a trip on the Seine or organize fun activities… All these initiatives strengthen the cohesion between employees, develop team spirit and build relationships between colleagues.
Organize a professional seminar in Paris
Are you looking to rent a seminar room in Paris to bring your team together? We have the solution! Our 3 star hotel has a fully equipped and bright seminar room / meeting room.
And if you gather your collaborators for an unforgettable seminar in Paris… Book your rooms in our 3 star hotel near Paris at the best rate. We offer you modern and soundproofed hotel rooms, equipped with comfortable bedding at a very affordable rate.
Need to rent a room for a presentation or brainstorming with your employees or partners?
Our 40 m2 air-conditioned seminar room has natural light, new furniture and all the necessary equipment for your next meeting: paper board, flat screen & HDMI cable, coffee and water included. You can gather up to 15 people around a large table. For your comfort, our staff will be at your disposal for any request.
Reach the center of Paris in less than 20 minutes by metro line 3! Our 3-star hotel is easily accessible by public transport, bus or car.
Whether it is a business trip for a seminar, a contract signing, a presentation, an announcement to make to your employees, the launch of a new product or an offer: our professional room rental service adapts to your needs.